2023 China Import and Export Fair
by
MuJessie
- Updated April 28, 2023
This year, the 133rd edition of the China Import and Export Fair made a remarkable comeback. Qingdao Ecopure Filter Co., Ltd. participated in the 2023 fair and garnered significant attention by showcasing its primary water purification products.
Qingdao Ecopure Filter Co., Ltd. Returns to the China Import and Export Fair for Another Round!
As a leading water purification solution provider, Qingdao Ecopure Filter Co., Ltd. specializes in manufacturing innovative and high-quality water filtration systems. Our product range includes advanced countertop and under sink reverse osmosis systems, whole house filtration systems, outdoor filtration systems, and replacement filters for both domestic and commercial use. These cutting-edge technologies effectively remove impurities, chemicals, bacteria, and other contaminants from water, ensuring clean and safe drinking water for households and businesses.
Adhering to the core values of "surviving with quality, developing with credit", Qingdao Ecopure Filter Co., Ltd. has experienced remarkable growth. The company has successfully built an integrated production and supply chain that spans from raw materials to finished products. As a result, we have emerged as a reputable manufacturer of water filtration systems, catering to customers across different countries.
Introducing the China Import and Export Fair
The 133rd edition of
the China Import and Export Fair
, held in April 2023, marked a grand return. With over 9,000 new participating companies, this edition became the largest in the fair's history.
The China Import and Export Fair, commonly known as the Canton Fair, is a renowned international trade event held twice a year in Guangzhou, China, during spring and autumn. This fair is jointly hosted by the Ministry of Commerce of the People's Republic of China and the People's Government of Guangdong Province, and organized by the China Foreign Trade Centre.
The Canton Fair has a rich history and an immense scale, making it the pinnacle of global trade events. Showcasing a wide range of products, it attracts buyers from around the world and facilitates significant business transactions in China.
With its enormous size and comprehensive scope, the Canton Fair serves as a biannual platform for virtually all import and export activities involving China. Since its inception in 1957, more than 25,000 exhibitors from worldwide gather in Guangzhou to participate in this market, making it an important platform for export-oriented industries to expand their international market and attract customers.
In-Home Water Treatment: Riding the Trend of Drinking Water Safety
In-home water treatment is the answer to the increasing concern over water safety, as people pay greater attention to ensuring clean and safe drinking water.
The emphasis on water safety reflects a broader shift towards a more health-conscious mindset. People are increasingly aware of the impact of clean and safe drinking water on their overall well-being. This awareness drives the demand for reliable in-home water treatment systems that offer peace of mind and contribute to a healthier lifestyle.
When selecting an in-home water treatment system, partnering with a reliable water purifier OEM factory is crucial. A trustworthy OEM ensures the quality and performance of your water treatment system, guiding you in choosing the most suitable solution for your specific needs.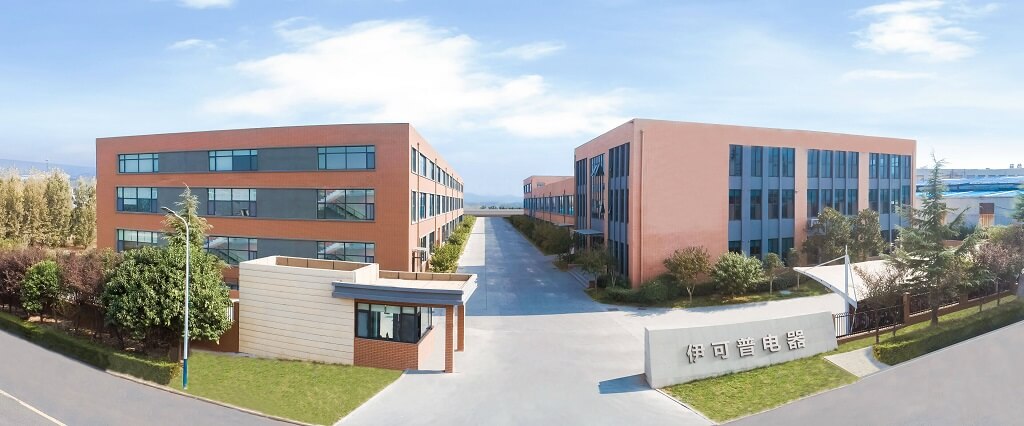 Quality and customer satisfaction are at the forefront of Qingdao Ecopure Filter Co., Ltd. We maintain a strong focus on delivering products and services that meet customer requirements and adhere to applicable regulations. Through our robust quality control procedure, we ensure consistent excellence in everything we offer.
Product Showcase
At Qingdao Ecopure Filter Co., Ltd., we attribute our success to our unwavering commitment to excellence. With a professional design team, advanced factory management, and efficient automated production lines, we ensure the consistent high quality of our products. Now, let us present our flagship product lineup.
Under Sink Reverse Osmosis System—ERS-1010


Product Features:

Space-saving Tankless Design
Stainless Steel Housing
5-stage Powerful Filtration
2:1 Pure to Drain
600GPD Water Flow
Brushed Nickel Faucet

Countertop Reverse Osmosis System—ERS-1022


Product Features:

Plug-and-play Design
4-stage Efficient Filtration
170 OZ High-capacity Tank
3:1 Pure to Drain
Intelligent Display Screen
4-mode Customizable Water Capacity
Easy Filter Replacement
Conclusion
We were delighted to showcase our exceptional water purification products at the 133rd Canton Fair and had the opportunity to explore potential collaboration opportunities. Thank you for your interest and support!